visitor counter


Orion Pacific is the Australian dealer for products from Thermo Electron Corporation and OI Analytical Inc. We are a highly responsive, technically competent, competitively priced, service driven organisation, focused on customer needs and represented in every state of Australia.

It is a wholly owned Australian company and was set up to provide a more focused, customer oriented organisation that provides personal and highly skilled service. Orion Pacific is a dedicated team, with each member a shareholder in the business ensuring the highest level of personal commitment. We provide many unique services, free trials of equipment, consulting advice, technical and application support by phone, fax, mail, internet or face to face. We welcome your comments of how we can be of greater service to you, our valued cutomers - please send us your thoughts.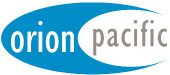 Thermo Orion USA line of products include pH electrodes, pH meters and consumables, ion selective electrodes(ISE), ion selective meters and consumables, conductivity and dissolved oxygen(DO) meters, colourimeters, cells, probes, accessories and solutions. Also offers a complete line of syringe pumps microbalances, automated titrators, on-line process monitors for Pure Water TM and general process.
OI Analytical Inc line of products include continuous flow analysers including FIA, microwave digestion systems, cyanide analysers, total organic carbon(TOC) analysers, purge and trap for GC, automation and software.